Helen Stratigakos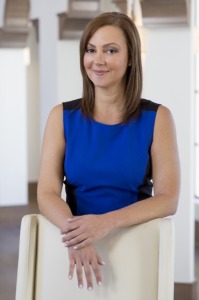 Helen Stratigakos graduated from Stetson University in 1988. She obtained her Juris Doctorate degree from Stetson University College of Law in 1990 and was admitted to the Florida Bar in 1991.  She has been a practicing attorney in the State of Florida for 23 years.
For the first five years of her career, she practiced criminal defense. Since that time, she has devoted herself to plaintiff's work. She established Stratigakos Law in 1996 in order to provide personalized service to her clients which she was unable to accomplish at a large firm. Ms. Stratigakos has lectured at clinics, companies and medical organizations.
She is also a proud Greek-American and speaks fluent Greek.
"Being the daughter of immigrants I was raised appreciating that we lived in a country with a fair and just court system. That each person has a voice and that voice can make a difference. I learned the importance of individual rights. After becoming an attorney, I took those beliefs and convictions and dedicated my career to pursuing justice for every one of my clients."
– Helen Stratigakos, Esq.