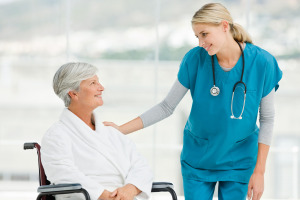 Injuries suffered at the hands of a negligent party or due to unsafe conditions seem particularly needless and egregious. Those responsible should be held accountable and our role is to help make that happen on your behalf.  We strongly believe in pursuing what is fair and equitable. As such, we represent clients in a wide range of personal-injury practice areas, including:
Automobile Accidents
When a car crash results in serious injury or death, the responsible party or parties must be identified and held accountable.
Wrongful Death
Losing a loved one in a fatal accident caused by negligence is shocking and heartbreaking. We provide compassionate representation during this difficult time, freeing you up to tend to your personal affairs.
Slip and Fall
If you've slipped, tripped, or fallen on someone else's property, don't rush to blame yourself. The property owner may have been negligent and could be held responsible for your accident.
Defective Products
Companies that manufacture defective products may unwittingly end up harming or even killing a consumer. We hold those companies accountable for their negligence.
Workplace Injuries
People go to work expecting to come home in one piece. Those who are injured on the job due to carelessness or negligence should be compensated—and we aggressively pursue those who are responsible.
Motorcycle Accidents
Motorcycle riders have unique needs and vulnerabilities. That's why we team up with experts who are also motorcycle enthusiasts, so we can build a solid, fact-based personal-injury case.
Personal Injury Lawyer in Tampa, FL
If you or a family member has suffered a serious personal injury, make sure you get the representation you deserve. Call our office today at 813.226.0027 or contact us via email immediately.