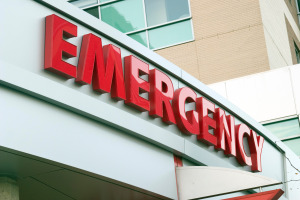 Realizing you've been a victim of medical malpractice can be a troubling time in your life. Doctors and caregivers alike are supposed to be people you can trust; however, this is not always the case. Sometimes those entrusted with our well-being will cut corners or mistreat their patients, and you may be entitled to restitution as a result. There are several different moving parts and laws you need to be aware of when it comes to seeking compensation if you suspect you've been a victim of medical malpractice. At Stratigakos Law Firm, we are medical malpractice attorneys servicing the Tampa Bay area and we're here to help.
1. Statute of Limitations
First and foremost, you need to be aware of the statute of limitations when it comes to medical malpractice. The state of Florida allows you to file a lawsuit against a practitioner up to 2 years after you have determined or reasonably suspected you are a victim of malpractice. It is important that you begin the legal process as soon as possible in this instance; as there is quite a gray area as to what constitutes reasonable diligence in defining your account of the incident or incidents which led to your injury. Once the 2-year time limit has expired, you will need proof of fraud, concealment, or misrepresentation to open a case against a practitioner you suspect is guilty of malpractice at your expense. If fraud, concealment or misrepresentation has occurred, you may be granted clemency in your malpractice lawsuit for an expiry date of up to 4 years after the date of the actual incident of malpractice. 
2. Gather Evidence
Whether or not you choose to stay with the medical practitioner in question, it is important that you keep a journal. Document the incident, your injuries and any follow-up care you receive from them or another doctor. It is also imperative that you obtain a copy of your medical records as soon as possible; so that you don't fall victim to tampering if your practitioner becomes aware you are building a case against them. Your health is important as well. You should continue to seek care for your condition(s) and any injuries sustained as a result of malpractice. This will also help your lawyer to understand the full extent of the maltreatment.
3. Hire a Medical Malpractice Expert
Stratigakos Law Firm will rigorously defend you if you, or a loved one, are a victim of medical malpractice. Malpractice lawsuits are some of the most complex and stressful claims there are; as a result, you should hire someone you can trust to get you the compensation you deserve. Our expert attorneys believe in medical accountability. We hold the healthcare industry accountable for providing their patients with the highest standard of care from the top down. We'll lay down the law, and guide you through this trying and difficult time with expertise, professionalism, and compassion.
Medical Malpractice Lawyer in Tampa, FL
Let us fight for you. Call (813)-226-0067 today for your free consultation. Don't let unscrupulous practitioners get away with medical malpractice at your expense.