An auto accident can be a very stressful time in your life. You may have questions like:
What will happen to my car?

Will I get fired from my job?

How will I cover my expenses if I do get fired?
The steps to take after an accident can be confusing, if nothing else. Many insurance customers are unaware that they are covered by personal injury protection insurance, which will cover a portion of your lost income if you are fired from your job.
Can your company fire you if you miss work due to an auto accident?
Florida is an employment at will state. No specific rule states that your job is guaranteed if you miss work for an extended period due to a car accident, especially if your company does not give you extra vacation days. However, with the help of an auto accident attorney in Tampa, you do not have to worry about loss of income if you are fired. They can help you recover some of your losses due to an auto accident.
When it comes to auto accidents, Florida is a no-fault state. This means that you can receive compensation for an accident, regardless of who is at fault. Under the no-fault guidelines, you can be compensated up to 60% of your earnings (up to $10,000) based on your PIP (personal injury protection) insurance. In the event your injuries or damage totals more than $10,000, we can help get the compensation you deserve to cover costs you may have encountered due to an auto accident.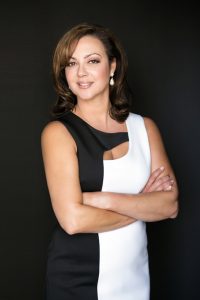 "Since Florida is " employment at will" state you can lose your job if you are in a car accident and miss work. The good news is that your Pip insurance can cover some of those losses. PIP will pay 60% of your earnings up to $10,000.00 if your doctor states you cannot work due to your injuries."
– Helen Stratigakos, Esq.
Why Choose Stratigakos Law for Auto Injury
Stratigakos Law can help you with your auto injury claims in Tampa, FL. We are available anytime to answer any questions you may have, and we will be with you every step of the way. We are an experienced law firm, specializing in personal injury law. We have a very impressive track record, with 99% of auto accident cases being won in favor of our clients. Our firm takes cases on a contingency basis, and we only receive fees if we recover for you!
While we can't restore your health, we will work to secure you the compensation you deserve. Our experienced lawyers will handle your case, allowing you to focus on a worry-free recovery. Our firm has represented countless clients throughout Florida in a wide range of personal-injury and medical malpractice claims.
Based on the evidence that the auto accident was not your fault and that it could have been caused by negligence, you may decide to reach an agreement or take the case to court. We go to great lengths to advocate for you, and this often includes: investigating the scene of the accident, working with medical experts, negotiating with your insurance company (and possibly the insurance provider for the other individual(s) in the accident), questioning witnesses, among other things. As mentioned before, we are with you each step of the way.
For more information about a recent accident or to inquire about our services click here or call us on 813.226.0067. At Stratigakos Law, in Tampa, you're more than just a client, you're family!